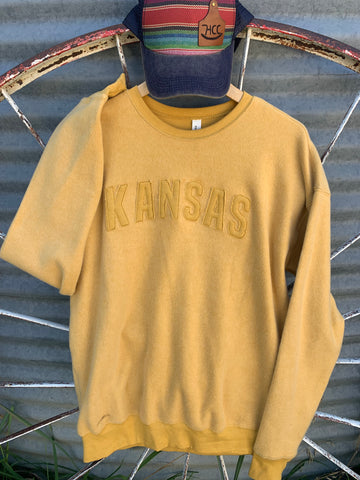 KANSAS raw edge embroidered crew
For all my Kansas peeps that never know what the weather is going to be like. Snag this insanely cozy crew to keep with you at all times for when the weatherman says sunny and 70 but it's really 40 and drizzly! 
This crewneck was embroidered in-house using a reverse sweatshirt and a raw edge embroidery technique. It's one of our favorite looks! It's a unisex fit so if you are between ladies sizes you can go with the smaller size.